Media Festivals: Let's Rock! Programme
ARTPLAY Club, June 24 at 8 P.M., June 26 at 10 P.M.
Curator — Elena Rumyantseva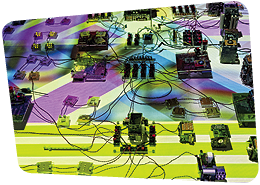 Within the space of three days Media Forum visitors will be able to see the collections of works from the best international media art festivals. The range varies from the experimental animes to the masters' of video art works, from the most serious European competitions to the funniest videoprograms. Moscow spectators and the Festival guests will be enjoying videoart non-stop in a club format.
The participants: Oslo screen festival (Norway), Now&After ("Seychas & Potom") (Russia), Impakt (The Netherlands), PRIX Ars Electronica (Austria), Japan Media Arts Festival, GOGBOT festival (The Netherlands), LOOP festival (Spain).
24 June
20.00 — Oslo screen festival (Norway), festival «Now&After» (Russia) and Impakt (the Netherlands)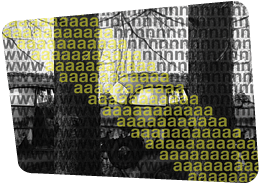 Oslo screen festival — Norway
Oslo Screen Festival is an international festival for video art happening in Oslo every two years. This is a non-profit initiative started in 2008 by visual artist Margarida Paiva and producer Rune Sandnes. Both established and emerging artists are invited to send their work. The festival focuses on works that seek their own language through subjectivity and experimentation. The selected works will be part of the festival's archive. The aim of the festival is to establish a platform for video art in Norway for both Norwegian and international artists. Our wish is to break boundaries in the selection of video art and visualize a wider cultural diversity of expressions and forms. The purpose of the festival is to inspire the artistic and cultural environments in Norway and to stimulate the audiences' consciousness of the world around.
International video art festival "Now&After" — Moscow (Russia)
International video art festival "Now&After" took place at the Moscow Museum of Modern Art this year (it's the second time at this venue). The festival speciality is in its representation. Museum as a venue for videoart festival presentation gives a unique opportunity to show the works in the interaction, in the space of the one whole videoinstallation, which is shown during several weeks. In addition, the festival holds a presentation of all chosen works — they are shown in turns like one-day videoinstallations "Video now". This year festival "Now&After' 12" has for its subject "Super-Super City". The modern city is something more than tightly populated accumulation of arcitectural and engineering constructions. This is both megapolis, devouring millions of inhabitants, and settlements, brought under subjection of the industrial development logic, and little towns, where time flows softly, and places of habitation, which no one needs anymore. Within three weeks you could see at the festival the city through the eyes of 32 artists from Russia, Spain, Portugal, Germany, Ukraine, India, Uruguay, Brazil, USA, Canada, Japan, Israel, Slovakia, Turkey, Great Britain and New Zealand. Their works were selected for competitive and non-competitive festival programs.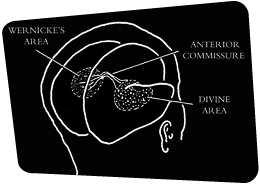 Impakt — Utrecht (the Netherlands)
Impakt presents critical and creative views on contemporary media culture and innovative audiovisual arts in an interdisciplinary context. To this end Impakt organizes the annual Impakt Festival, this year taking place from 24-28 October 2012. Next to this we Impakt also programs year-round Impakt Events: short projects or screenings centering a certain theme, movement, or artist. Impakt launches annual net art projects on their web site under the header Impakt Online and they run Impakt Works: a production house, workshop and residency program for artists and curators. For the Media Forum Impakt presents a program with two of the best works that have been produced recently during residencies in the Impakt Works program. The Moscow audience will see «The Third Man» by Erik Bunger and « You as an Anarchistic Dynamo in the Coordinate System» by Linda Franke. The program is curated by Arjon Dunnewind (General Director Impakt).
25 June
22.00 — LOOP festival — Barcelona (Spain)
LOOP is an annual meeting point in Barcelona for video art lovers around the world.
The platform takes the form of Festival + Fair + Conferences. The LOOP Festival present works of 800 artists to 200.000 visitors in 100 locations, from important museums to restaurants and shops across Barcelona. During two weeks LOOP acts like a showcase of curated exhibitions, important video art collections, renown universities and international festivals. The 44 galleries invited by the Committee for the LOOP Fair present recent works of emerging and well-known artists to 4,000 professionals, journalists, curators and collectors from around the world. This selection is completed with presentations of specialized magazines and international distribution companies. Curator Conrado Uribe. At the MIFF Media Forum will be shown one of it's programs — CITY SCREEN'12, which was displayed on multiple spaces of the city, activating different types of community centers, organizations and shops, and stimulating a wider circulation of present-day video creation.
CitySCREEN'12 program (Curator — Conrado Uribe):
Raychel Carrión (Cuba): Falla de origen, 2008,16:54 min
Massimo Furlan (Suiza): Boniek!, 2007, 7'59"
Fayçal Bagriche (Francia): Le sens de la marche, 2002, 5'
Dalibor Martinis (Croacia): Egyptian Odessa stairs, 2011. 6'54"
Antoni Miralda (España-Cataluña): Se confiesan, 2008, 3'37''
Grethell Rasúa (Cuba): Con tu propio sabor, 2006, 6'39"
Miquel García (España-Cataluña): Prostitución. Prácticas relacionales en peligro de extinción, 2011, 6'48
Jhon Aguasaco (Colombia): Crisis de Estado, 2012, 12'
Amit Berlowitz (EEUU-Israel): Beach, 2011, 5'35"
Charlotte Lagro (Holanda): Etude, 2011, 03'03"
26 June
20.00 — Ars Electronica, Japan media arts festival and GOGBOT festival.
Ars electronica — Linz (Austria)
(under support of Austrian Cultural Forum)
Ars Electronica is one of the most influential media art festivals in Europe. It establishes new trends in computer animation, digital art and sound art. It transforms the Austrian Linz into a Mecca for all those using computer technology in their art projects. And these, incidentally, are artists from seventy countries all over the world. Moscow audience will see the screening of PRIX Ars Electronica best works selection. For some the work shown will provide an incentive to go to Linz this autumn, for others to broaden their knowledge on the progressive tendencies in digital art. The Ars Electronica Animation Festival screens a selection of outstanding films submitted to the Prix Ars Electronica. These 120 visual highlights have been divided into 13 lineups. Moscow audience will see six of them: Narration, Parallel Worlds,
Dark Stories, Position & Message and Transformations.
Japan Media Arts Festical — Tokyo (Japan)
Best works selection screening The Japan Media Arts Festival has been an annual event since 1997. Its aim is to promote the creation and development of media arts. The Festival highlights creative works of art, entertainment, animation, and manga in the new experimental variations, able to satisfy the curiosity of the Russian anime-makers. Everywhere we see the forms of the popular culture, what is then the independent and unconventional art in the land of the Rising Sun? JMAF curators special video selection can probably answer this question. The screening will include award-winning works and jury-recommended works of art, animations, films, games, web works and others selected from among 2,592 entries from 54 nations and regions.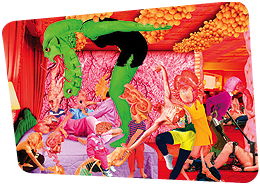 GOGBOT festival — Enschede (Netherlands)
PLANETART presents: GOGBOT
PLANETART is an artist-run foundation based in Amsterdam and Enschede, the Netherlands. PLANETART initiates, produces and creates projects, festivals and digital incidents, mixing up contemporary art, electronic music, popular culture and technology.
PLANETART presents a random selection of works and presentations by various artists: close the curtains, turn off the lights and play it loud!